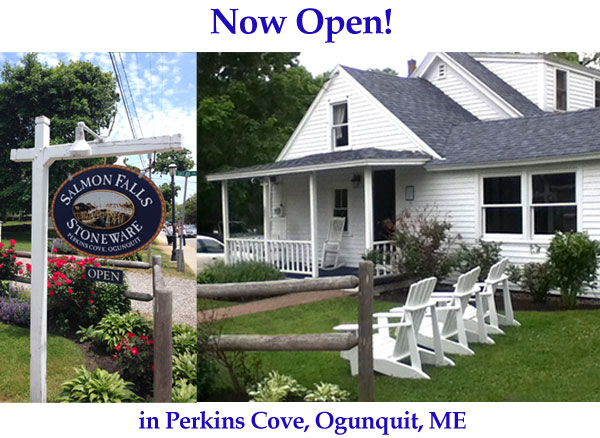 Our new Salmon Falls Stoneware shop
in Perkins Cove, Ogunquit, ME
is now open!

17 Perkins Cove Road
Ogunquit, Maine 03907
207-216-9667

We are ready to greet you with fresh paint and new displays
to hold your favorite salt-glazed collectibles
in our fabulous cottage store built in 1799.

Please visit our Dover location too!

Open everyday 9 am to 5 pm


Now hiring potters.

Please email info@salmonfalls.com for more information.