Celebrate Spring with Salmon Falls Stoneware!
We are offering 20% off in stock pottery. Sale excludes the small bunnies and chicks. Please call the retail store to place your order and receive the discount! Discount is only available on in-stock pieces.
Pictured below is one of our 12" Bunnies.
This is just one of many different patterns available.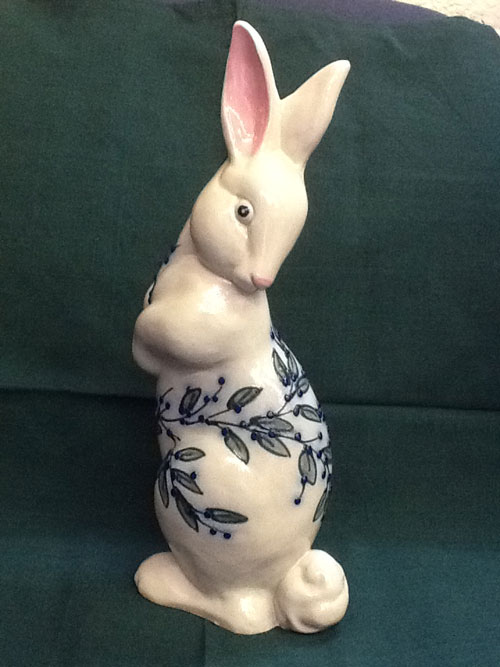 Stop by and see what's New in Pottery this Spring!
Our Hours are
9am-5pm daily
Click here to learn more about Salmon Falls Stoneware on WMUR-TV
Now hiring potters.
Please email info@salmonfalls.com for more information.
Sign up below to receive the latest news from Salmon Falls